'Depending on where you are in your fitness, and if used as recommended, it can literally change your life. '
Lucilla Amerilo. Wonder Beta Tester*
*Lucilla lost 6.5kg (14lbs) in the first 6 weeks using Wonder on a 1700 Calorie per day diet (and a few days of flu in the middle!).
Welcome to Wonder...
If you'd like to get fit, and say fit, and have limited time in your day this will be the most important app you could download.
The workouts are designed for women, but will also work for men.
But bEFORE CONTINUING Please Read our Disclaimer:
Please understand results are not typical. We're not implying you'll duplicate our results (or do anything for that matter). The average person who buys any fitness app or programme gets little to no results. We're using these references for example purposes only. Your results will vary and depend on many factors …including but not limited to your motivation and work ethic. Getting fit requires consistent effort and action. If you're not willing to accept that, please DO NOT DOWNLOAD THIS APP.
The Wonder Method
Battle-tested supercharged routines that are working right now for people like you...
The app is super easy to use, and takes 7-21 minutes per day - depending on how fast you want to get fit, and your current fitness level.
It is SCIENTIFICALLY PROVEN and REMOVES ALL THE GUESSING.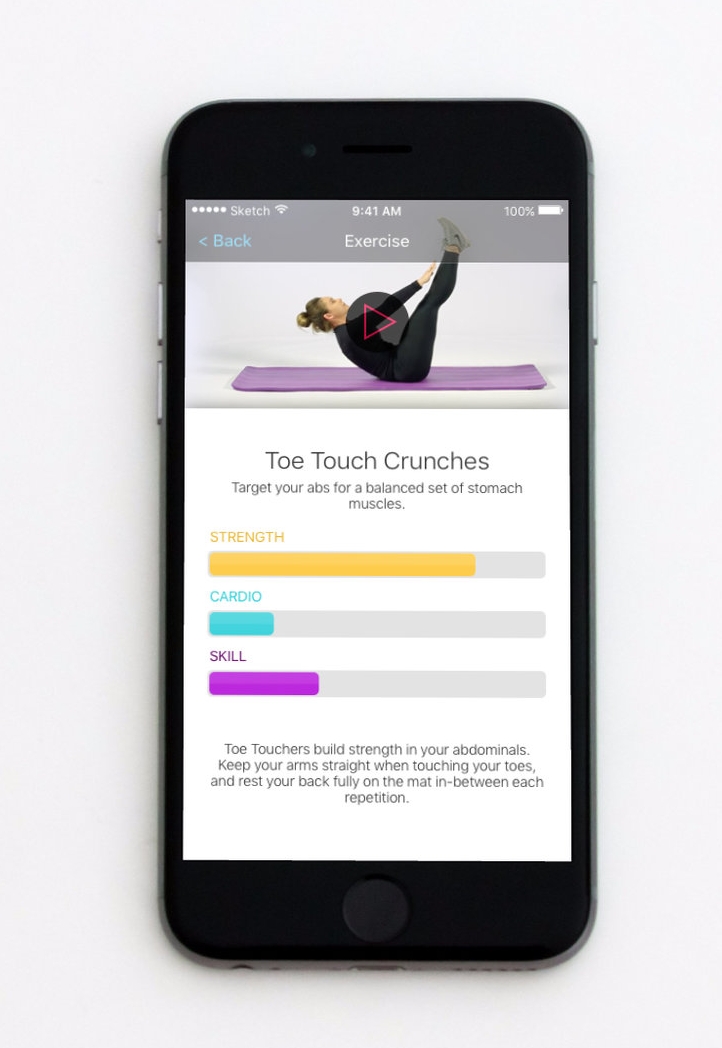 Wonder contains two workouT choices as standard
OPTION 1
THE Original 7 Minute Workout
12 exercises that can be performed in SEVEN minutes but achieve the equivalent of a ONE HOUR workout.
ABOUT THE WORKOUT
SCIENTIFIC - Based on peer-reviewed scientific research, and published in the New York Times.
DO IT ANYWHERE - No Weights. No Gyms. Outside. Inside. When Travelling.
THE CATCH - You need to do the exercises to the best of your abilities (at very high-intensity).
OPtion 2
But to really get results use
7 MINUTE WORKOUT SUPERCHARGED
We have taken the 7 minute workout, and used the latest exercise science to SUPERCHARGE it.
If used correctly, you'll be burning more calories this week than you were last week.
POWERFUL ROUTINES that BURN MORE CALORIES and WORK even when resting. Like Magic.
Here's the science bit...
The Original Workout
The Original 7 Minute Workout is 12 exercises which are 30 seconds hard work 10 seconds rest working the whole body. Non-stop.
It's great and works very well, but doesn't provide you with top results when you're resting since the whole body is resting at the same time, meaning that you cannot exercise to your maximum every day, you'll need to stop or else the process of adaption won't work.
But, for the occasional workout, the original version is great. It improves your fitness.
However, it doesn't deliver results as well as it could over time.
Wonder delivers this. Here's how...
7MW SUPERCHARGED
WE DON'T WORK THE WHOLE BODY in any given workout.
We combine CARDIO and ISOLATION exercises stressing given areas of the body (including muscle systems, respiratory systems etc.) within each daily routine.
WE ROTATE ROUTINES DAILY, working each system to the max.
The next day we allow muscle groups and systems to REST and RECOVER, while stressing other systems.
This means you can push to the max ALL THE TIME.
The result: compounded and ultra powerful workouts that leave you feeling fitter, healthier and with the body you want.
Ok, but what about the exercises? They must be hard, right?
The exercises
There are 50 Exercises
Easy, Intermediate and Expert Levels to suit you. With a programme to deliver results. There's no guessing.
Wonder Routines get you results, faster. The more you work, the better your results.
Our In-App videos guide you through it and our tips suggest the right technique.
I'll never keep this up...
MAKE IT A HABIT
We focus on making your routine a habit, keeping you motivated, changing up the workouts to prevent boredom.
Wonder is designed to fit in with your life. Our reminders system helps keep you focused on your goals.
By making each routine short, with 7-21 minutes per day you can change your life.
As with all things, you do need to earn it.
I need some help staying motivated...
Community
Join a community of active women like you to help keep you further motivated and inspired to succeed in your goals.
Wonder 7 Minute Workout is available on the app store WORLDWIDE.